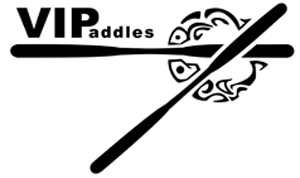 Comox Valley
Kayaks & Canoes
Testimonials




-





---
---
2010
/
2011
/
2012
/
2013
/
2014
/
2015
/
2016
/ 2017 / 2018
---
2018

Lisa L. - Victoria. Stroke clinic.

ust took a strokes clinic from Yves - excellent! He's so good at noticing what you're doing right and wrong and giving helpful feedback.



Deb M. Victoria. - Re-entry course. Excellent re-entry course. Yves and Patti really take the time to work with each person to optimize the kayaking experience and safety.

Alex G. - Victoria. Sea Kayak Surf Course. Loved my Tofino kayak surf weekend with Yves and Patti (and Dave, Ross, Holly, David, and Michael). Yves and Patti made the whole learning experience very comfortable - and so much fun. And I'm a nervous kayak newbie so well done!
---
2

017
Anne G. - Victoria. Sea kayak surf course.
I took the surf course in Tofino last weekend with Patti and Yves and had a blast. First time ever in surf and learned so much. Great instructors - they tailored the course to each person - safe, fun and a tremendous learning experience.
---
2016

Dougg O. - CHemainus. Paaddle Canada Level 2 skills.

Yves and Patti are enthusiastic and knowledgable instructors. Both my paddling and my safety skills improved significantly.
Michelle D. - Chemainus. Paddle Canada Level 2 skills.
What an experience! Level 2 Paddle Canada course...challenging, fun, excellent instruction. Yves and Patti are incredibly generous with their encouragement, time, support and knowledge. Throw much laughter into the mix and be prepared for memories that remain with you on your paddling journey's. Merci beaucoup! Michelle
Jamie V. - Victoria, May 14-15, 2016. Paddle Canada Sea Kayak Level 1 Skils.
This was a amazing course. I had no idea of what I didn't know until I knew it. I am shocked that I waited so long to take a course. Yves was very patient and thorough, ensuring I understood before moving on to the next step. I have been paddling with friends for years and finnaly bought my own kayaks and gear. I was surprised to see how much I could still learn. I am confident in my ability to self rescue and am now able to assist in a rescue if needed. As well as learning the skills and getting the resources to plan a safe and successful day paddle and maybe more.


Delcie M. - Victoria, May 7, 2016. Paddle Canada Basic Kayak Skills Course. All so informative and on the water experience was in a safe environment. Great instruction and so knowledgeable. Very helpful in assisting me to improve. Highly recommend the course.
Bruce J. - Nanaimo, May 5-6, 2016 Paddle Canada Sea Kayak Level 1 Skills Course. The excellent communication skills and patience hown by the instructor. Also the material covered in the course. Very complete with no areas left out or questions left unanswered. I felt that Mr Aquin went above and beyond in those areas. In general I was extremely impressed with all aspects of the class and would definitely return for further classes in the future.
---
2015
Mike A. - Victoria,Nov 28-29, 2015 sea kayak surf course:Thank you for a wonderful weekend. I thoroughly enjoyed myself. Your Class A instruction, thoroughness and friendly easy going manner helped me gain skills and confidence quickly. Had you told me Saturday morning I'd be playing in those big waves we played in Sunday afternoon I'd have thought you nuts. But your fine instruction made it possible. Thank you.
Edgar H. - Victoria, Nov 14-15, 2015 sea kayak surf course: A BIG thank you to Patti and yourself for a great weekend on the water.I'm going to recommend the weekend to some of my friends who are starting to paddle the west coast waters. This experience is invaluable.
Rick P. - Nanaimo, Jan 25-25, 2015 sea kayak surf course: Rolling exercise really helped me to get the feel of rolling in surf, and probably contributed to my success in executing numerous combat rolls later in the course.
Lynn B. - Victoria, Jan 24-45, 2015 Sea Kayak Surf Course: It was fun! You two are fun! It's infectious. I got over a bit of fear and definitely feel like I at least have the theory in my brain. It was nice to know that there was somebody there to save my butt, too, when I didn't do everything textbook. I like that everything was presented in a positive way as well. I'm going to get out there and practice now! Bring on that Big Old West Coast :-)
Elizabeth P. - Victoria, Jan 17-18, 2015 Sea Kayak Surf Course: Yves and Patti are both very outgoing and friendly. They made the course a lot of fun in spite of what could have been very adverse conditions.
Rob W. - Victoria, Jan 17-18, 2015 Sea Kayak Surf Course: The way Yves and Paddi worked as a team. Their enthusiasm was wonderful. They were great instructors and ended up being good friends!
I look forward to paddling with them in the future!
---
2014
Juliet K. - Saturna Island, Sept 4-5, 2014. Paddle Canada Sea Kayak Level 1 Skills: Excellent instruction, delivered clearly with full explanations, demonstrations and a sense of humour. Yves understood how to work with individuals according to their different temperaments and needs. Through my few years of paddling with various experienced, knowledgeable kayakers, I'd absorbed a smattering of kayak learning, but the course as Yves presented it showed me just how much there is to learn in terms of paddling, travelling, technical and navigational skills for anyone contemplating even a short trip in a kayak.
Randy H. - Victoria, June 2, 2014. Second Step Course (Pool Session): I really loved the one on one training both instructors gave.The course exceeded all my expectations. And I know I came away being a more proficient paddler.
Lisa H. - Victoria, June 2, 2014. Second Step Course (Pool Session): it was absolutely wonderful. How perfectly each step was explained and how everything flowed together to make perfect sense. It was great!
Julie B. - Newfoundland, March 21, 2014. Current Course: It was the personal instruction. It was good to have something tailored to my skill level and interests.
Dan Wong. - Yellowknife, NWT, January 2014. Paddle Canada Sea Kayak Skills Level 2: Professional, flexible to my schedule, excellent equipment, good value, instructors were very experienced both in skills and teaching. My favourite thing about the course were the personalities of Yves, and Patti. They work well as a pair and both have a genuine passion of paddling. I found them very inspiring.
---
2013
André C. - Victoria (BC) September 2013. Paddle Canada Introduction to Kayaking: The practice at the lake were really appreciated to help me build my confidence. I did not feel rushed to complete the tasks and I was able to get enough confidence to push it further. Yves was fun, very patient and respectful. He gave me tons of tips to help me learn and was going out of his way to help me. He is so passionate about kayaking that he did not hesitate to teach me more moves and technique. Taking my course with Go kayak was the best decision I made and I will definately recommend it!
Tanya B. - Vancouver (BC) September 2013: I have to thank you again for the great training, Yves. Dave says I am a more "aggressive" paddler. I feel stronger now that I use my core to paddle. As a result, two problem areas that I've been having, lower back and shoulder weakness, have resolved themselves from this trip and from the more involved physical style of paddling.
Tanya B. - Vancouver (BC) June 2013: Customized course: Oh wow, where to start? I wish I had taken this course 25 years ago when I was a beginner paddler. That way, I would have developed good paddling and stroke habits, and benefited from the additional use of my torso and abdominal muscles while doing long (up to one month) trips. Yves and Patti are an excellent team. They know how to teach an experienced paddler, building on skills that they already have. They use humor and a supportive teaching style to keep long, physically demanding days fresh, engaging, challenging and light. They know their stuff and really know how to walk you through the learning steps. Great experience!
Michael D. - Ladysmith (BC)May 2013: Paddle Canada Sea Kayak Skills Level 2: Yves' is a gifted instructor and a great role mode. He is very patient and encouraging when working through the paddling skills with great tips for fine tuning. He also makes some kick ass tasty muffins and scrumptious quinoa combo and is willing to share it!
Sue S. - Victoria (BC) 2013: Rescues & Rolling: I could hardly believe what I learned in four short pool sessions! I have been paddling for years but Patti and Yves helped me improve my paddling, rescue and rolling skills ENORMOUSLY! Their patience for letting me try things over and over again was huge. They are both gifted teachers, and they made me feel confident every step of the way.
---
2012


----------------------------------------------------------------------------------------------------------------------------------------------
Posted on Facebook - Nov 3, 2012



- Lynn Baier· Heard another glowing review of your instruction today from Ginny Glover. Kudos!





- Mark Byrne Yes Yves (Go Kayak) .... we met Ginny on the SISKA paddle today and she loved your one on one instruction. We know the feeling ;-) Kudos!!!





- Robyn Byrne: She said you even showed her how to load up her kayak! Now that's going above and beyond!





- Gail Poulton: You guys are awesome teachers.. you love what you do and it shows so much.. you teach and share far more than what anybody pays you.. Now if I can stop the outrigging and get back in my kayak and TAKE some more LESSONS on the ROLLING thing. I am getting laid off in the middle of Jan. so will have more time.


----------------------------------------------------------------------------------------------------------------------------------------------
Adrienne F. - Victoria (BC) 2012: Paddle Canada Sea Kayak Skills Level 1:The small size of the class meant we could go slow and this helped ensure confidence in doing the skills.

David C. - Victoria (BC) 2012: Paddle Canada Sea Kayak Skills Level 1: Yves is a great instructor - very patient and friendly. He obviously knows a great deal and is willing to share information with students freely. The satisfaction of being able to wet exit - something I wasn't sure I would ever be able to do.

Ray R. - Canadian Navy Base, Victoria (BC) 2012: Paddle Canada Sea Kayak Skills Level 1: Learning more that what was on the course outline

Caroline B. - Canadian Navy Base, Victoria (BC) 2012: Paddle Canada Sea Kayak Skills Level 1: Excellent course! I learned really good technics and even more on there free time. The Instructor is very devoted to his student! Thank you a lot.
---
2011
Gail P. - Victoria (BC) 2011: First and Second Step: Thank you so very much for a wonderful, fun and informative lesson last night. We came away feeling so much better about being safe and prepared to paddle in our kayaks. We learned so much in such a short time. You are enthusiastic and patient and made our "learning" experience so much more than just going for a "lesson". You have taught us so much!! and make it so fun... Thanks for all your patience with us slow learners.
Richard P. - Nanaimo (BC) 2011: Paddle Canada Sea Kayak Skills Level 2: Lots of useful reference information, tips about boat customization, camping, accessories. Patient instructor, good explanations. One-on-one was nice
Herb S. - Victoria (BC) 2011: Paddle Canada Sea Kayak Skills Level 2: Can't thank you enough ! You are a great instructor ! Want to paddle with you again ! This evening was intense for me : but you came through again and again, in so many ways ! Thank you Yves .
---
2010
Robin T. - Ladysmith (BC) 2010: Paddle Canada Sea Kayak Skills Level 1: Awesome! I spent the past weekend in training with GoKayak. What a blast, perfect weather, perfect conditions, ......perfect instructors!
Olivier H. - Vancouver (BC) 2010: Paddle Canada Sea Kayak Skills Level 1: Very good, The objectives were clear, so were the instructions. Loved my Experience!
Randy D. - Victoria (BC) 2010: Intorduction to Kayaking: Excellent! If you are looking for a kayaking experience or training beyond the ordinary, I know that Yves Aquin will not disappoint you. A very satisfied customer
Liz L. - Victoria (BC) 2010: Paddle Canada Sea Kayak Skills Level 1: Very Good Course and the way that it was tailored to my needs.
James M. - Victoria (BC) 2010: Paddle Canada Sea Kayak Skills Level 1: Boat maneuverability techniques! Amazing feeling when in control on edge! Honesty, I only have good things to say. Your focus on paddling and edging technique was exactly what I was after. Talented instruction makes learning much more enjoyable. Anyone getting into sea kayaking should seriously consider giving these guys a call.