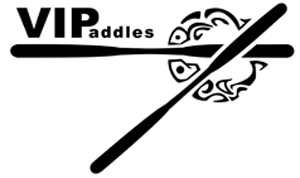 Testimonials




-





---
Sean N. - Victoria. Rough water course.

Hi Yves and Patti. Just wanted to thank you again for a great course and a very fun day. I've taken kayak courses with several different outfits, and yours always stand out as fun and well-run - you're both excellent teachers.



Lisa L. - Victoria. Stroke clinic.
Just took a strokes clinic from Yves - excellent! He's so good at noticing what you're doing right and wrong and giving helpful feedback.

Anne G. - Victoria. Sea kayak surf course. I took the surf course in Tofino last weekend with Patti and Yves and had a blast. First time ever in surf and learned so much. Great instructors - they tailored the course to each person - safe, fun and a tremendous learning experience.

Jamie V. - Victoria, Paddle Canada Sea Kayak Level 1 Skils. This was a amazing course. I had no idea of what I didn't know until I knew it. I am shocked that I waited so long to take a course. Yves was very patient and thorough, ensuring I understood before moving on to the next step. I have been paddling with friends for years and finnaly bought my own kayaks and gear. I was surprised to see how much I could still learn. I am confident in my ability to self rescue and am now able to assist in a rescue if needed. As well as learning the skills and getting the resources to plan a safe and successful day paddle and maybe more.

Michelle D. - Chemainus. Paddle Canada Level 2 skills. What an experience! Level 2 Paddle Canada course...challenging, fun, excellent instruction. Yves and Patti are incredibly generous with their encouragement, time, support and knowledge. Throw much laughter into the mix and be prepared for memories that remain with you on your paddling journey's. Merci beaucoup! Michelle

Delcie M. - Victoria, Paddle Canada Basic Kayak Skills Course. All so informative and on the water experience was in a safe environment. Great instruction and so knowledgeable. Very helpful in assisting me to improve. Highly recommend the course.

Bruce J. - Nanaimo, Paddle Canada Sea Kayak Level 1 Skills Course. The excellent communication skills and patience hown by the instructor. Also the material covered in the course. Very complete with no areas left out or questions left unanswered. I felt that Mr Aquin went above and beyond in those areas. In general I was extremely impressed with all aspects of the class and would definitely return for further classes in the future.

Mike A. - Victoria, sea kayak surf course: Thank you for a wonderful weekend. I thoroughly enjoyed myself. Your Class A instruction, thoroughness and friendly easy going manner helped me gain skills and confidence quickly. Had you told me Saturday morning I'd be playing in those big waves we played in Sunday afternoon I'd have thought you nuts. But your fine instruction made it possible. Thank you.

Rob W. - Victoria, Sea Kayak Surf Course: The way Yves and Paddi worked as a team. Their enthusiasm was wonderful. They were great instructors and ended up being good friends!
I look forward to paddling with them in the future!

Julie B. - Newfoundland, Currents Course: It was the personal instruction. It was good to have something tailored to my skill level and interests.

Dan W. - Yellowknife, NWT, Paddle Canada Sea Kayak Skills Level 2: Professional, flexible to my schedule, excellent equipment, good value, instructors were very experienced both in skills and teaching. My favourite thing about the course were the personalities of Yves, and Patti. They work well as a pair and both have a genuine passion of paddling. I found them very inspiring.

Michael D. - Ladysmith (BC), Paddle Canada Sea Kayak Skills Level 2: Yves' is a gifted instructor and a great role mode. He is very patient and encouraging when working through the paddling skills with great tips for fine tuning. He also makes some kick ass tasty muffins and scrumptious quinoa combo and is willing to share it!

Gail P. - Victoria (BC), First and Second Step: Thank you so very much for a wonderful, fun and informative lesson last night. We came away feeling so much better about being safe and prepared to paddle in our kayaks. We learned so much in such a short time. You are enthusiastic and patient and made our "learning" experience so much more than just going for a "lesson". You have taught us so much!! and make it so fun... Thanks for all your patience with us slow learners.

Herb S. - Victoria (BC), Paddle Canada Sea Kayak Skills Level 2: Can't thank you enough ! You are a great instructor ! Want to paddle with you again ! This evening was intense for me : but you came through again and again, in so many ways ! Thank you Yves .

Randy D. - Victoria. Intorduction to Kayaking: Excellent! If you are looking for a kayaking experience or training beyond the ordinary, I know that Yves Aquin will not disappoint you. A very satisfied customer

James M. - Victoria (BC), Paddle Canada Sea Kayak Skills Level 1: Boat maneuverability techniques! Amazing feeling when in control on edge! Honesty, I only have good things to say. Your focus on paddling and edging technique was exactly what I was after. Talented instruction makes learning much more enjoyable. Anyone getting into sea kayaking should seriously consider giving these guys a call.